200W Flat-Type High Bay Light
Product
200W Flat-Type High Bay Light
merchandise quantity:
Please select the specification first
Product Features
*USD$1=TWD$30 is applicable to the order delivered to
overseas destination
*Please contact: 18@diamontex.com for details.

*Unique "Heat-Dissipation Technology" increases the reliability and durability
*Lightweight
*E40 spiral lamp holder facilitates the handy installation
Increase heat-dissipation area with high heat-dissipation aluminum and feature "Thermoelectric Separation Technology" to improve product life; Lightweight lamp can also ensure the safety of work at height. Different from other High Bay Lights in the market, DIAMONTEX has E40 spiral lamp holder for the easy installation like people change bulb at home.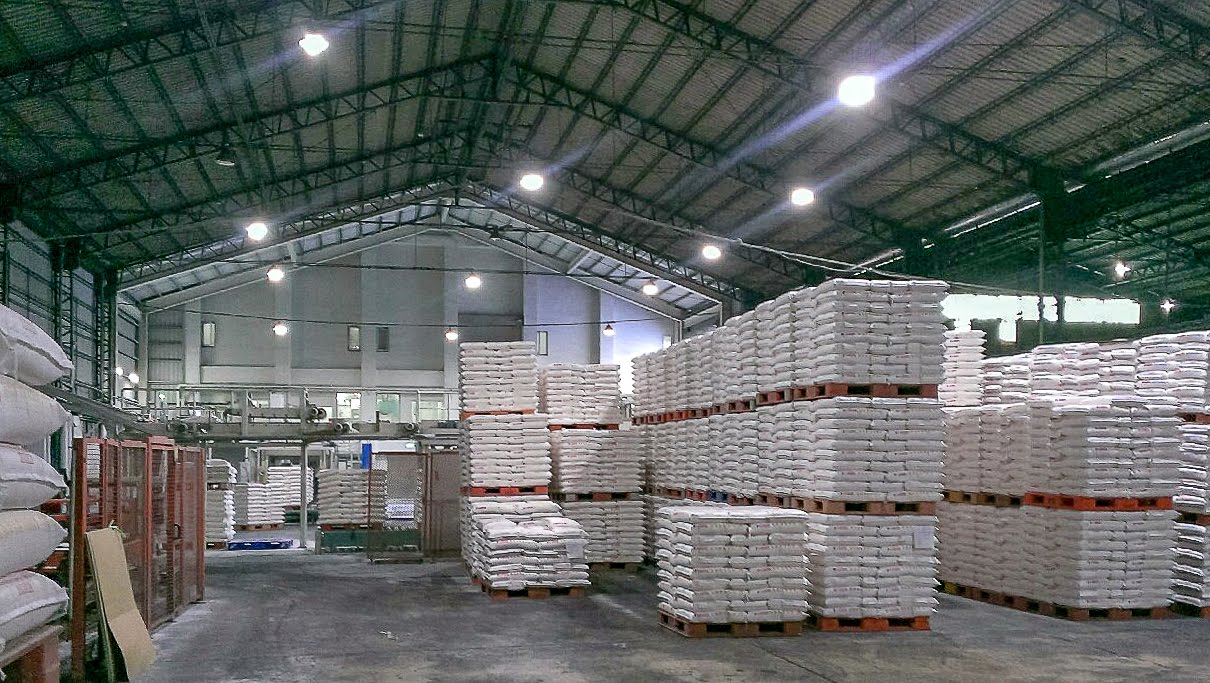 Ideal for
Factory, Hypermarket (Cash & Carry), Auditorium, Activity center, Indoor stadium, Golf Driving Range, Warehouse, Gymnasium, Car showroom, Car maintenance Plant
Why do I need High Bay Light?
In general, high bay light can achieve higher power (Wattages) to improve luminosity. Unlike others products in the market, DIAMONTEX High Bay Light further features three options, including spiral holder for handy installation. It is more suitable for indoor lights of high-ceiling or shaded-eaves buildings requiring the high luminosity. The low wattage lighting configuration will increase the number of lights and the cost of maintenance, cleaning and management as well.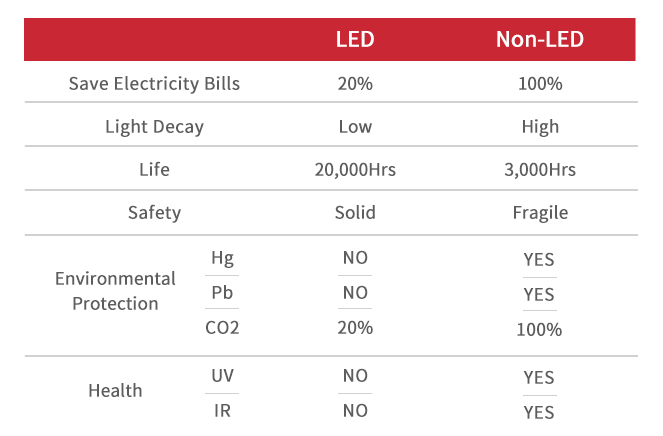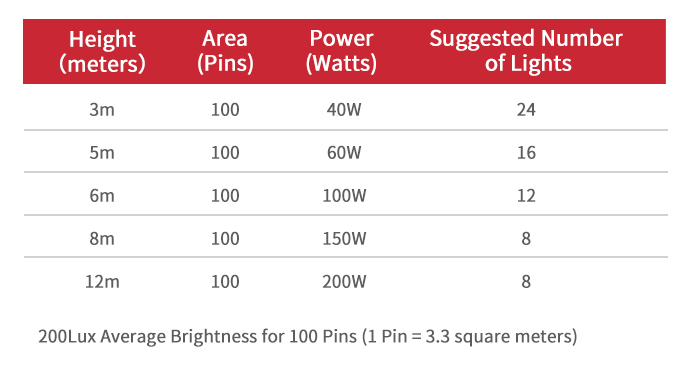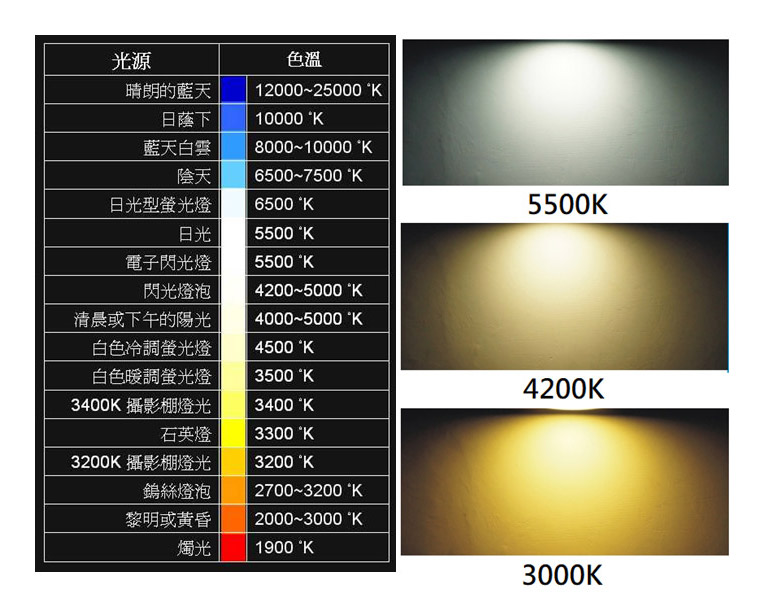 Color Temperature
Choose the appropriate Color Temperature to enhance the efficiency of works. The Color Temperatures refer to the colors LED illuminations produce. In comparison with traditional lights, LED presents various Color Temperatures, such as 5500K White Light, 4200K Natural Light, and 3000K Yellow Light.
Luminosity and Irradiation Types
Various working environments will lead to the different requirements of brightness and range of illumination, which can be roughly divided into three categories:
. Ball Type: Lights up the full space.
. Flat Type: The areas under the lights are the main consideration for brightness.
. Lens Type: Light needs to be projected to one area or couple remote areas under Power-Saving consideration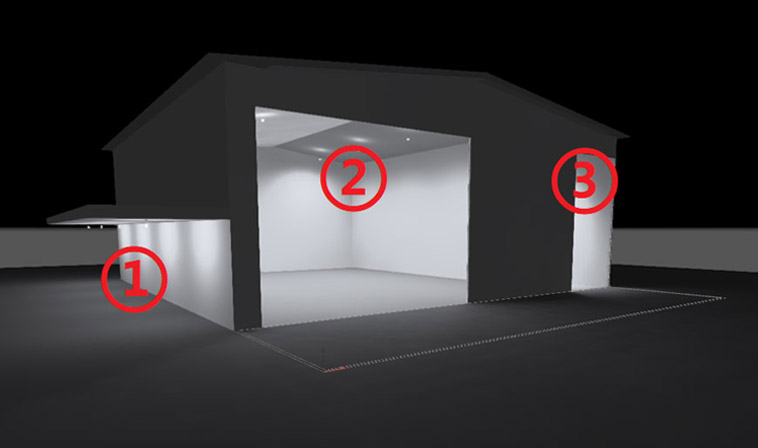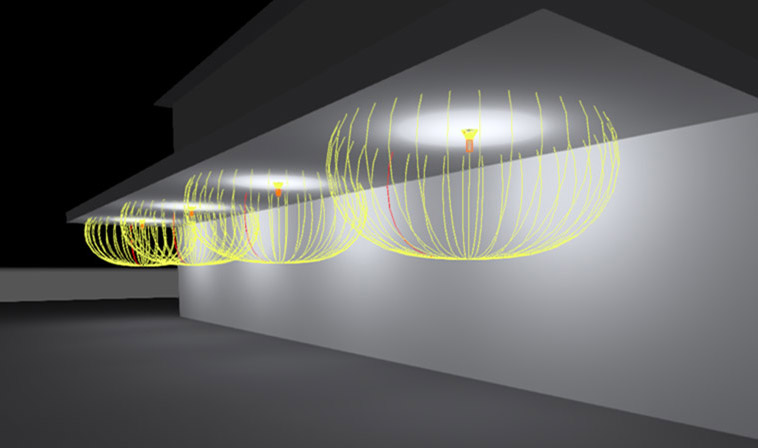 Eaves lower than 3 meters - Ball Type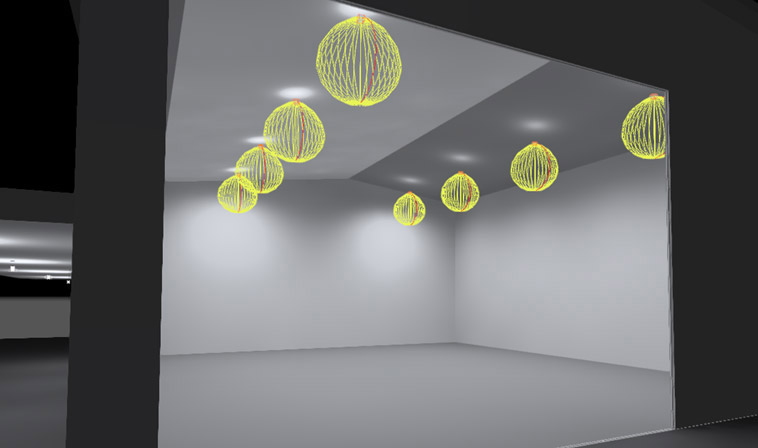 High-Ceiling Plant/buildings - Flat Type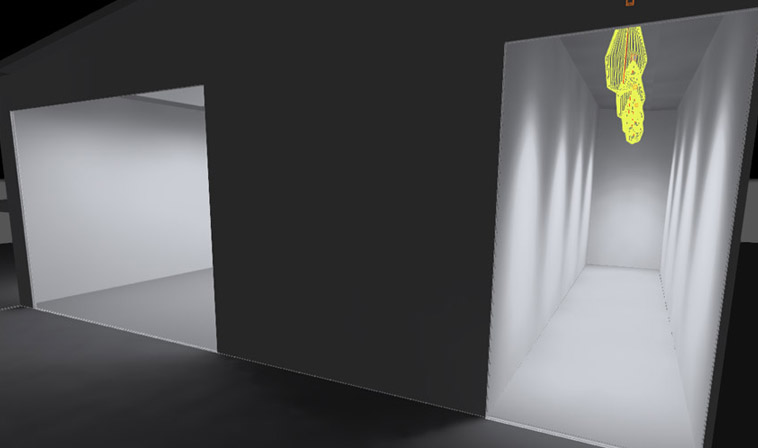 High-Ceiling narrow corridors - LensType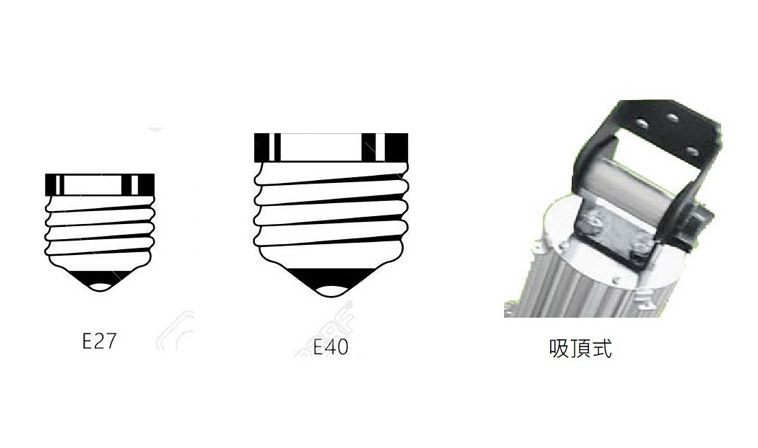 Choose DIAMONTEX to enjoy the professional selection of three installation methods, E27, E40 or Wall-Mounted, according to the requirements